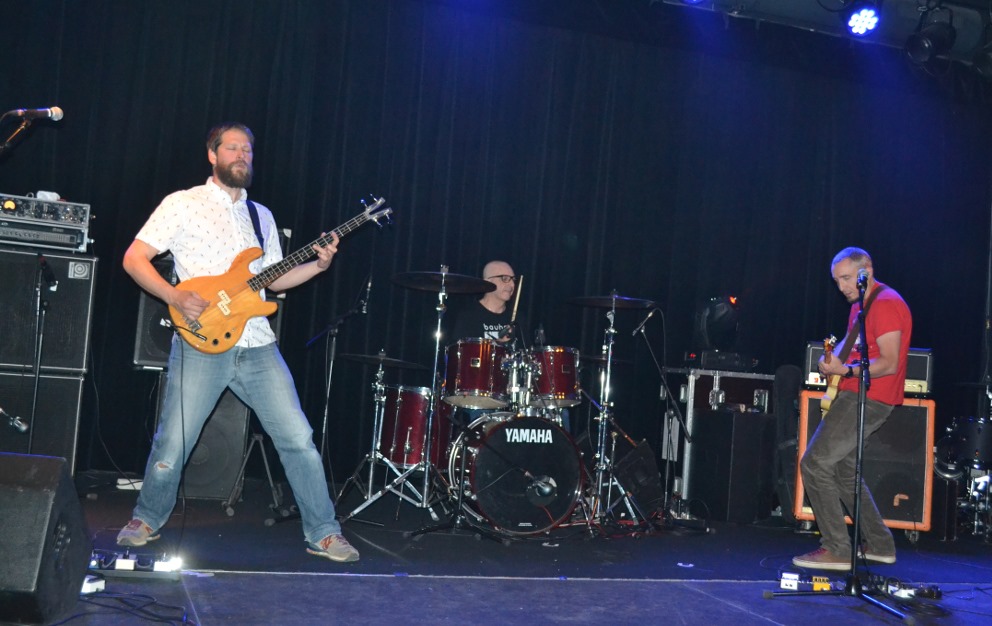 Cutter est né dans le garage de JB (ex-Prejudice GVA) sous le nom Kill all the goats, avec Pascal à la batterie et Tom à la guitare/voix. Le premier concert s'est fait dans le chalet d'un copain qui fêtait l'obtention de sa nationalité française et le dernier au Bistro des Tilleuls avec le groupe russe Jars. A l'époque du premier concert, c'est déjà Chloé qui avait repris la basse et le groupe s'appelait Catalgine, en référence à un morceau de Carther-Matha, groupe qui appartient à la préhistoire du hardcore DIY en France. C'est également avec Chloé que Catalagine enregistre sa démo/EP « 5500 slippery goats », dans le sous-sol d'un copain qui s'était construit un petit studio. C'est par cette enregistrement que Julien découvre le groupe et finalement le rejoint quand Chloé lache le poste de bassiste. Le groupe change de nouveau de nom pour Cutter. La meilleur étiquette qu'il ait reçue, c'est « noise-rock 80s » – bien qu'on voit pas très bien à quoi ça peut correspondre mais sûrement un truc bien primitif. Les gens font aussi régulièrement référence à Rage against the machine pour parler du groupe. Faîtes attention à ce que vous dîtes, quand même, les gens.
Salut Andrew, Julien La Machine, Olive LowLightConditions et Smutt, Deaf Lingo, Disco-Boule, Nevraska, Flo Cosmique et son Orchidée, Nurse et la Poulpe family, Don Aman, Milkshaker, Fisted by a priest, Julien Chateau-rouge, DKDance, Sheik Anorak et Shaakalens Bror, Jars, Dewaere !
Merci aux Tanneries de Rumilly, à Greg et son Poulpe, à Swoltan, Alexandre et aux Digital natives, aux Pirates et à leur Brasserie, à ceux qui partent en Spirale et à ceux qui tisent sous les Tilleuls et à ceux qu'on oublie !
Cutter is fucking dead !
>>>>>>>>>> CATALGINE
>>>>>>>>>> CUTTER
PS Bon, si jamais, Pascal cherche à monter un projet post-punk/cold/EBM, Julien est partant pour faire la basse dans ton groupe deathcore/Hardcore/Slam/etc. et Tom est au Poulpe tous les vendredis soirs…